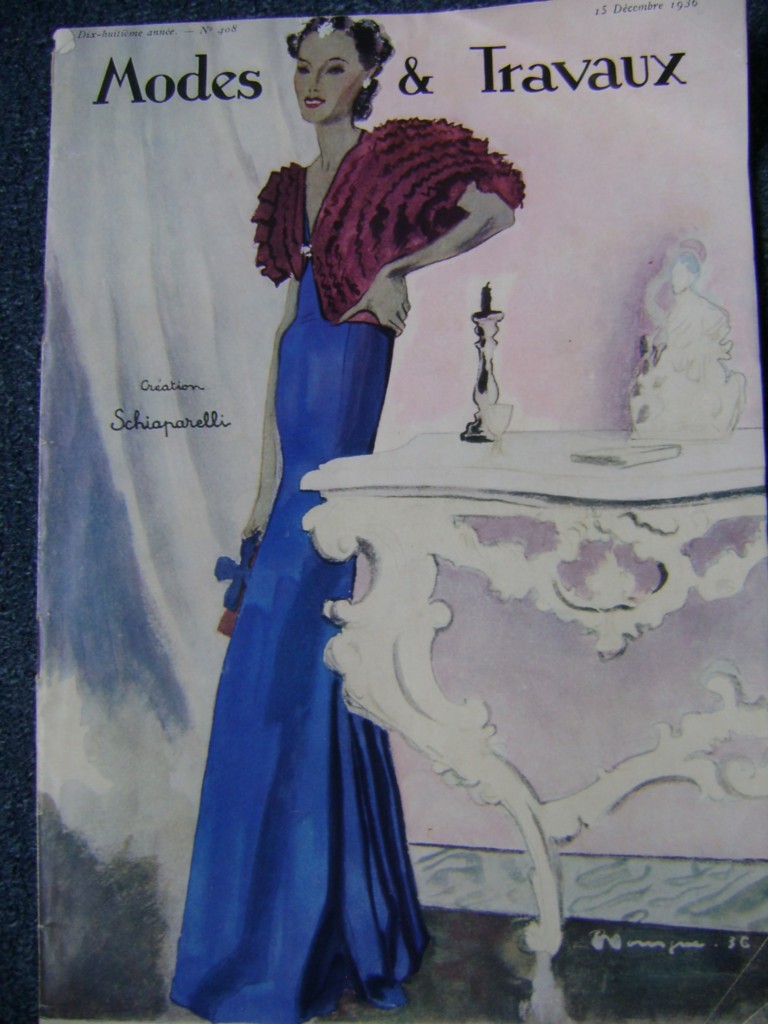 This is a  beautiful original and high quality French  "Modes et Travaux" magazine/catalogue of fashion-haut couture-  published in Paris in December 1936 no. 408 with its original vintage sewing pattern supplement.
The cover illustrates a dress designed by Schiaparelli
The 56 coulour and black and white illustrated  pages of the magazine include different dresses, outfits, advertisements. There are no recipes or stories . Designers featured include Chanel,Worth and Patou. Over 70 dresses/outfits in total are illustrated-with the lengths of fabric required to make up the designs, but the actual patterns for these are not included.There are Knitting patterns for pullovers, and mans pullover and girls clothes and a beautiful large sewing pattern sheet with embroidery motifs and designs for Linens and cushion covers and an evening bag.